FAQ
How to calibrate Ultraloq UL1 and AutoBolt for right/left unlock?
After installation/firmware upgrade, please calibrate your UL1. Otherwise, the passage mode may disabled when you push the handle down.
You can Use U-tec app to calibrate it.
Please go to U-tec app--Device list--Your lock--Settings--Direction of lock to set up the correct lock direction.
If you use Standalone mode to program your lock.
UL1 needs to be calibrated in order to operate properly. Please watch this video to learn how to calibrate.
(1) Keep pushing down the inside handle of UL1.
(2) Use a paperclip to push the Reset hole around one second until you hear one "beep" from UL1.
(3) Calibration is done.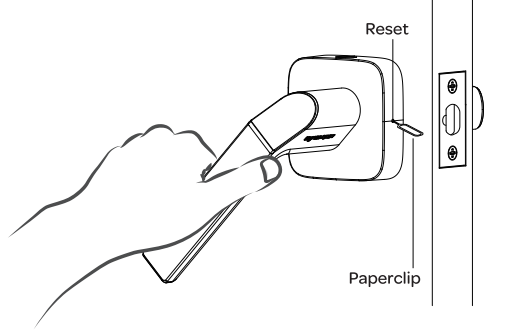 Note: Please have to calibrate once replace the batteries or restart UL1.