FAQ
How to calibrate Ultraloq UL1 and AutoBolt for right/left unlock?
UL1 needs to be calibrated in order to operate properly. Please watch this video to learn how to calibrate.
https://drive.google.com/open?id=1mAJHa4RC5lollFPm_S79a5ZDoQpeRZSF
(1) Keep pushing down the inside handle of UL1.
(2) Use a paperclip to push the Reset hole around one second until you hear one "beep" from UL1.
(3) Calibration is done.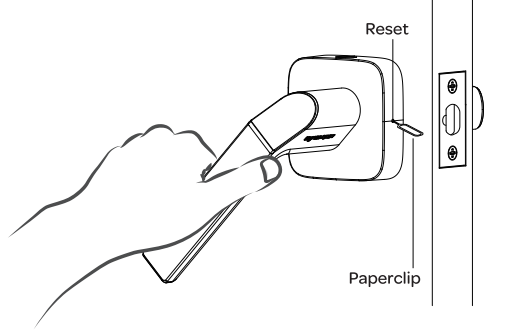 Note: Please have to calibrate once replace the batteries or restart UL1.